Collaborative Divorce:
The Full Team Interdisciplinary Model
... puts families first, couples maintain control over all decisions and privacy.
Collaborative Divorce is different from mediation and arbitration.
Help your clients to emerge from divorce with a sense of peace about the decisions they have chosen, and with hope for a future that is
manageable and just.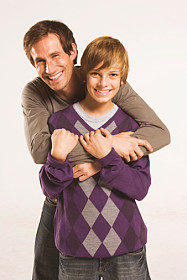 The Full Team Interdisciplinary Model of Collaborative Divorce (CD) allows for a private and dignified process to guide the divorcing couple through their divorce while also preparing them for the future. Moving from one household to two is a normal transition for divorcing couples. This model treats the transition with reverence and respect while keeping the needs of the family and children at the forefront.
A full team of Interdisciplinary Collaborative Divorce practitioners consists of a lawyer and a divorce coach for each of the clients, a financial specialist, and a child specialist. Each of these practitioners will have completed at least one full-team training, and have experience working with divorcing families. Depending on the needs of the couple, the Mental Health professional(s) should have experience treating families, couples, and children.
Collaborative Divorce, using the Interdisciplinary Model, is beneficial for all couples who are separating, whether they are legally married spouses or same sex couples who are not married in the eyes of the law.
Ellie Izzo, PhD and Vicki Carpel-Miller, LMFT of the Collaborative Divorce Institute, have provided training to the Arizona Bar Association, Coconino County Family Court, the Collaborative Divorce Professionals of Arizona, CP-CAL Annual Conference, AFCC, ACA, and the International Academy of Collaborative Professionals (IACP) 10th Annual Conference. They will also be training at the 11th Annual Conference of International Academy of Collaborative Professionals (IACP), which is being held in DC this coming October.
Private Divorce Retreats for Couples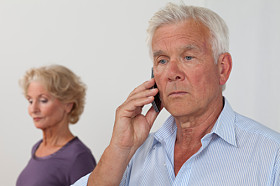 The Collaborative Divorce Institute offers private Divorce Retreats to couples living in any state in the USA. Come to Arizona and experience the benefits of a Collaborative Divorce. The attorneys in Arizona will work with attorneys in your state to file all of the necessary legal documents. Please contact us to find out more.